Storytelling Training for the
International Education Industry
Learn How to Activate Storytelling Techniques in your Marketing and Brand Strategies
Storytelling is one of the most powerful forms of communication.
Everyone loves a good story.
Everyone remembers a good story.
But can everyone tell a good story?
We know you've got plenty of success stories to share, but sometimes it's hard to know where to begin.
That's why we've created this bespoke course, specifically designed for international education professionals by experts who understand the nuances of our industry as well as literary techniques and best practises in marketing.
Harnessing the Power of Storytelling
Do any of these sound familiar?
You're used to writing content for your website, emails, brochures or press releases, but you don't often write stories.
You've seen tons of stories but you're not quite sure how to actually structure them and tell them yourself.
You know you should be using storytelling techniques in your marketing and recruitment efforts, but you aren't sure where to begin.
You have testimonials that could be converted into rich stories and utilised across several marketing channels, so now you need guidance on planning, strategy and execution.
You have a variety of stories which are good but feel disconnected, so you need a way to pull them together under your overarching brand messages.
Whether you're new to storytelling or you're already using some stories and want to improve them, our bespoke course on Storytelling in International Education will help you write powerful stories that can augment your brand and create an emotional connection with your audience.
How Storytelling Can Help You
The tips and techniques we'll teach you throughout the course can be used to serve a variety of purposes such as:
Storytelling Training Modules
Jackfruit Marketing offers the essential training, advice and support you need to plan, create, and convert testimonials and average marketing content into powerful, memorable stories that people will connect with, share, and remember.
Module 1 – Storytelling 101
Introduction to storytelling
How storytelling fits into your overarching marketing and brand efforts
Storytelling and neuroscience
How to generate story ideas
Finding a purpose for each story
Module 2 – Making storytelling work for your brand
Aligning stories with your institution's goals or department objectives
Utilising stories in the sales funnel
Mapping stories along the student and alumni journey
Aligning stories with student or customer personas
Module 3 – How to tell powerful stories
Storytelling genres
11 plot types and examples
9 narrative development techniques and examples
Module 4 – Achieving consistency across multiple stories
Using stories for internal communications
Story structure and planning
Character development
Best practices in writing
Module 5 – Ramping up your storytelling efforts
Storytelling formats and channels (e.g. short-form, long-form, photo, video, social media, AR, VR)
Stories and content marketing
Co-creating stories
Module 6 – Everyone is a storyteller
Enabling students and customers to share their stories
Using students' stories to help promote your institution
Using storytelling to encourage peer engagement at your institution or company
Storytelling Training Outcomes
Our storytelling masterclass will help you to:
Discover how to use storytelling techniques across multiple marketing channels.
Learn how to tell a story in different formats (e.g., imagery, video, copywriting, AR or VR).
Understand how to customise or re-purpose stories for different stages in the prospect, student or alumni journey.
Learn how to adjust a story to suit a particular prospect, student or alumni persona.
Understand that each story can serve a different purpose and identify which technique best achieves each aim.
Create stories of 500 words or 5,000 or even longer.
Learn how to write stories quickly and feel less intimidated by the writing process.
Throughout the course, attendees will receive the following:
New ideas to use right away in your marketing and communications.
Storytelling examples from both within and outside of the international education industry.
Tailor-made templates to immediately put into use at work.
Calendars and planning sheets to provide structure to daily, weekly, and monthly activities.
Tips and checklists for best practices.
The structure and framework you need to cure writer's block and show you how to harness the power of your own voice.
Newfound confidence to tell interesting stories that will engage your audience.
You'll also receive a pre-training assignment and upon completion, attendees will receive:
A certificate of attendance as proof of your professional development training.
Digital badges for social media.
A follow-up call to discuss individual questions, challenges, and story activation.
Whilst we prefer to conduct training face to face, we also aim to be as flexible as possible, hence we provide training online, which broadens learning opportunities for staff anywhere in the world. Some institutions and organisations also find it useful to "top and tail" the training we offer - receiving some sessions online first, then having a class in-person, and then following up with more training online to reinforce learning or check in on progress.
Our online training is conducted live, in real-time, in order to ensure sessions are dynamic, engaging and tailored specifically to you. We believe that the more interactive a masterclass can be, the more effective it is. You can pick any time of day that suits your team best, and you'll receive recordings of all our sessions to reference in the future or share with additional staff members.
We include a balance of both instruction and interactive, dialogue-led working groups to put theory into practice. Classes are specifically designed to weave in plenty of opportunities for discussions around practical implementation techniques, emphasising your organisation's strengths, and overcoming current obstacles and challenges.
Our masterclasses are typically delivered to small groups ranging in size from 5 people up to 15; however, we have also run training sessions for large groups of over 50 people, and we can offer individual training for more personalised attention.
Jackfruit Marketing's Storytelling in International Education Masterclass lasts approximately 16 hours and our training is entirely flexible to suit your schedule. You can split the training up into 2-hour chunks which can be delivered over a few days, weeks or even months.
Add Another Masterclass and Get a Bespoke Training Package
Our Storytelling in International Education course is one of four Masterclasses that we have designed specifically for the international education industry. We offer discounts for those who book multiple training courses and we can also mix and match topics to create a training programme completely customised to suit your needs and goals.
The Rise of the Selfie
Leveraging Pop Culture Trends
in Marketing and Recruitment
Five Alive!
Understanding and Appealing
to Today's Generations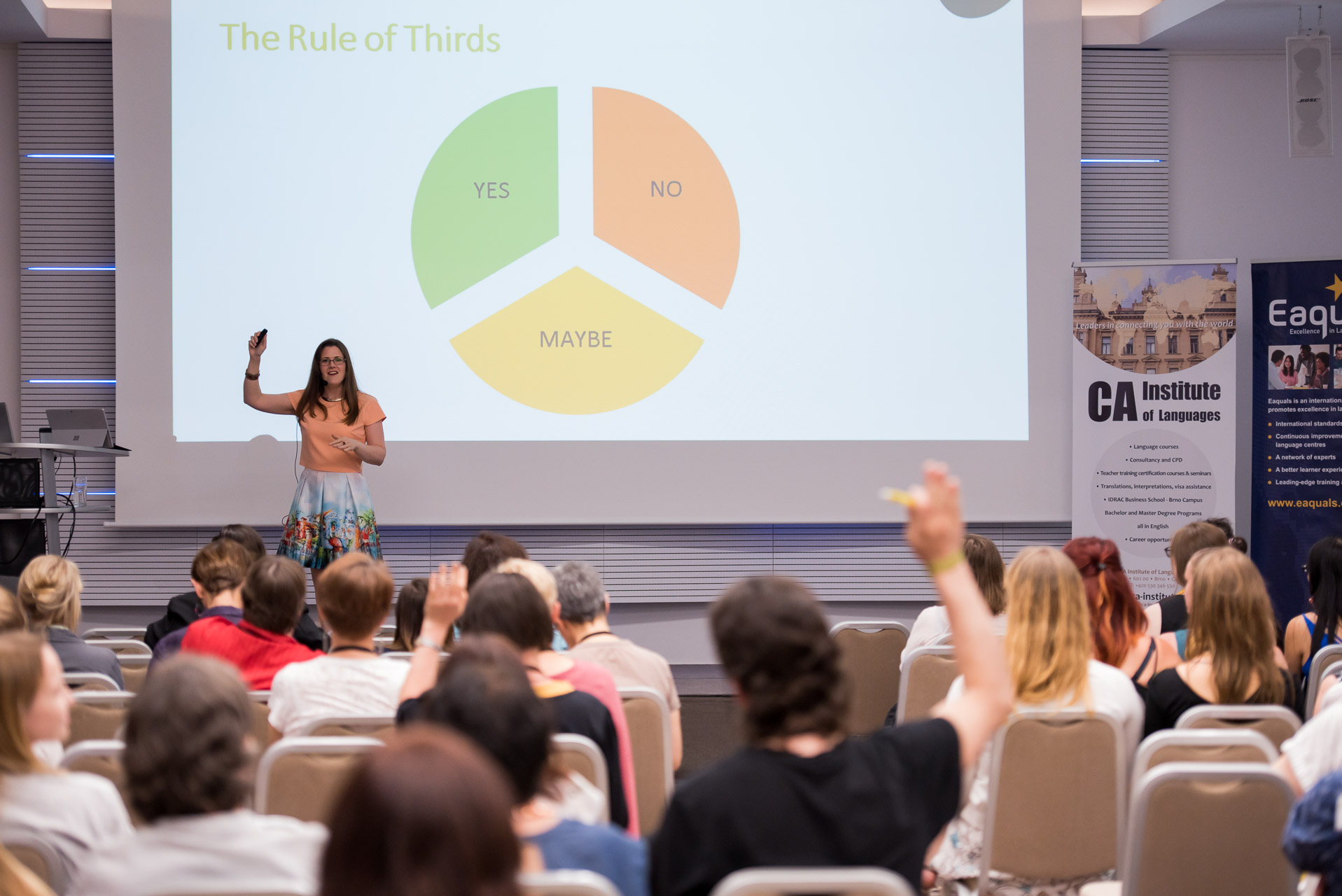 How Agile Are You?
Adapting and Innovating
in the Face of Change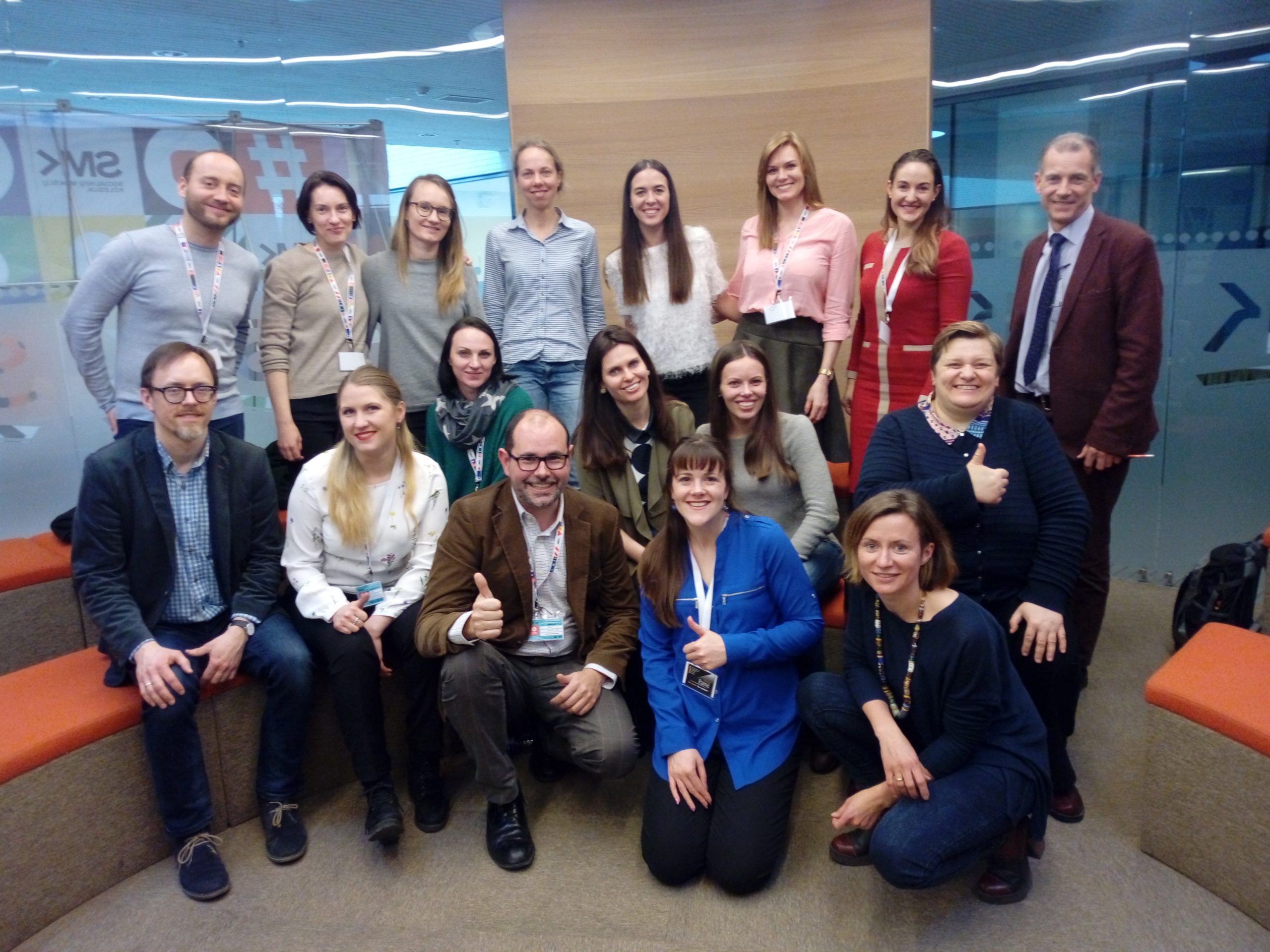 Customise Your Training
Choose from our additional topics in
international education marketing
Owner and Managing Director of Jackfruit Marketing, Jackie Kassteen is a lateral thinker known for enabling others to help create opportunities around brand development and revenue generation. She has 20 years of marketing experience in international education, student travel, publishing, lead generation, retail, and financial services.
Jackie is an experienced consultant and a frequent plenary speaker at various global education events. As an professional trainer, she covers a range of topics in marketing, branding, storytelling, technology, disruption, strategic business development, customer profiles and behaviour, and international student recruitment.
Keynote Speaker, Popular Presenter and Proficient Trainer at Events Worldwide
Contact us to learn more about where Jackie has delivered this Masterclass or to discuss pricing and dates.
Let's Start The Conversation
Want a fresh perspective on your branding, marketing and recruitment efforts?